Get a Great Price On a Custom Sunroom in the Madison Heights Area
Southeast Michigan's Recommended Sunroom Contractor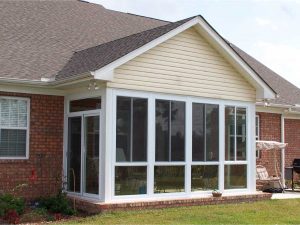 Do you love the feeling of relaxing outdoors in natural sunlight, but want a more traditional room addition for your home? A traditional sunroom is likely the choice for you! With the endless design options and custom finish options available, you're sure to get the perfect new addition you've been waiting for.
The Benefits of a Traditional Sunroom Addition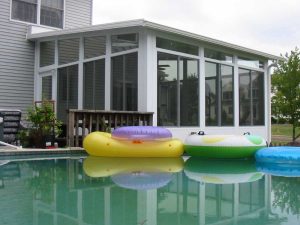 Built to serve as a true extension of your existing home, traditional sunrooms are a more conventional approach when compared to the other options available. Constructed from wood, drywall, and insulation like the rest of your home, our sunrooms come with all the custom options you could imagine! Choose from any number of doors and windows and endless configuration to create your perfect sun-basked environment.
At Sun Additions by Martino Home Improvements, we can customize your traditional sunroom with a wide range of window options including double-hung, casement, awning, sliding, bay, and more. Additionally, we can completely customize the colors, door options, floor layout, and finishes to seamlessly integrate your new addition into the style and aesthetic of your home.
What's the Difference Between an Addition and a Traditional Sunroom?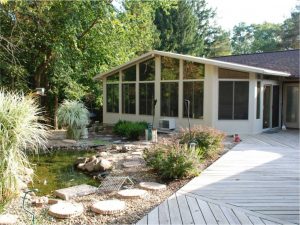 While a room addition to a home is built on-site, Patio Enclosures by Martino Home Improvements offers prefabricated modular sunrooms that are custom-built for your home in another location and transported to your property. Our team of experienced craftsmen then adds the pre-built sunroom to your home using the highest standards of quality in construction. This allows us to offer an incredible value and minimize the amount of disruption in your home.
How A Sunroom Expands Your Living Space
---
Adding a sunroom is one of the best ways to expand your home while significantly increasing its value. Along with their numerous benefits, sunrooms are also less expensive and time-consuming to install than traditional rooms.
Why Add a Sunroom to Your Home?
Besides the obvious reason of adding more enjoyment and comfort to time spent at home, a sunroom offers opportunities to create productive environments, space for guests, and value to your home – making it not only an investment in your home equity, but in your personal growth. Some great uses for a Patio Enclosures sunroom that we've seen are fitness rooms, home offices, yoga rooms, hobby rooms, and more! The incredible options you have for how to utilize your room combined with the 'WOW!' factor that new guests and potential homebuyers experience when they first step in makes adding a sunroom to your home is a no-brainer!
Also be sure to check out our season rooms and enclosed porch options.
Whatever your home improvement or remodeling project needs are – we've got you covered.
Give us a call: 248-965-0509 for your FREE In-Home estimate now and experience the Martino Difference!