Quality Season Room Design and Installation in Madison Heights, MI
What is a season room?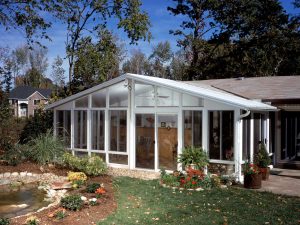 A season room, or often called a sunroom, is essentially an indoor room that allows you to take in the views of your home's outdoor view – all season long. Season rooms can enhance the look of your home and create another area for you and your family to enjoy, by getting the best of both the outdoors and indoors! A seasons room will not only enhance the look of your home but will also add an additional area for "outdoor" reading, entertaining, crafting your hobbies, meditation – just imagine the possibilities!
What's the difference between a three seasons room and a four seasons room?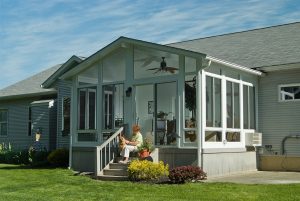 A three seasons room is built and constructed for use in the warmer months and the windows are single pane tempered glass windows – for energy efficiency purposes. A four seasons room is built and constructed to be used all year and high performing energy-efficient windows are used throughout the entire room. Insulation is another differentiator between the two rooms. Both rooms have insulation, however, the amount and quality of insulation is the key factor that separates them. Lastly, what makes both rooms different from one another is how an HVAC unit is used within the rooms.
Four Season Sunroom vs Three Season Sunroom
Choosing a sunroom can be simple by deciding if you want to use it all year around or just for the warmer season that your area offers. If you choose a four season sunroom then you will be able to enjoy it during even the coldest months of the year.
Warranty Information
We offer a Limited Lifetime Warranty on every one of our custom-made enclosures. It covers all manufacturers' products including glass, roof panels, framing, seals, and more. We take every step to ensure your sunroom will perform for a lifetime.
Whatever your home improvement or remodeling project needs are – we've got you covered. Give us a call: 248-965-0509 for your FREE In-Home Estimate now and experience the Martino Difference!